Today I'm sharing with you a bit of my passion for audiobooks and podcasts.
I've always read a lot. When I finished high school, I got the "library prize". It tells a lot about my attendance at the school library. And when I was a teenager, my mother would read books out loud while I was busy crocheting. This allowed us to discuss about books and our interpretations of their content.
Audiobooks
Now I'm completely addicted to audiobooks, the ideal format when I want to relax and crochet.
It took me about 2 years to listen to the full series of Outlander by Diana Gabaldon. Hundreds of hours. In English, read by Davina Porter. I know the television show has a lot of success, but I prefer the audiobooks by far.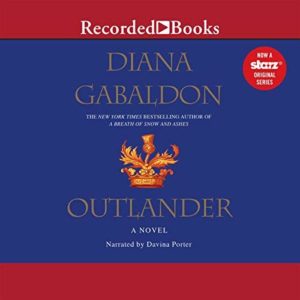 Lately I listened to several books by Liane Moriarty: The husband's secret, Big little lies, Truly madly guilty.
But I don't enjoy stories only. Someone I follow on Instagram shared the reference to the book A is for Arsenic, the poisons of Agatha Christie. I dived into the description of the different poisons that Agatha Christie used in her books. Very interesting. And a bit worrying as well. It seems so easy to poison someone!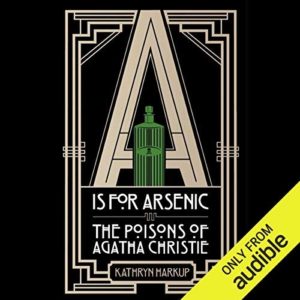 Very recently, someone on the other side of the world recommended The chronicles of St Mary's by Jodi Taylor. Margie-Rose, thank you again for your kind advice. I have just finished the first book and I can't wait to start the next one.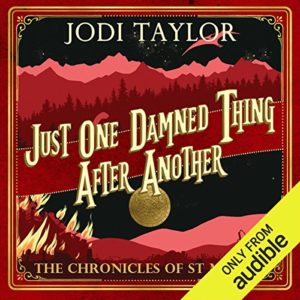 Podcasts
I like podcasts as well. Usually that's the format I prefer for my reading (listening?) in French. If you know French, I would recommend the series Transfert on Slate.fr. It's a series of recording about people telling an episode in their life. Sometimes funny, sometimes very sad. Always sincere.
I'm still looking for podcasts about knitting and crochet. I follow the vlogs recorded by Annette Petavy. (in French), in which she shares her news. But apart from Annette's channels, I don't know many interesting podcasts about fibres in general.
What about you? Are you more TV or audio? What are the audiobooks and podcasts (about crochet or knitting) that you listen to and would recommend?