There are different types of connecting stitches in Tunisian crochet. The basic principle is always the same: you "connect" the end of a row to any other part of your project.
In this article, I show you how to make a simple connecting stitch that works well with the Tunisian simple stitch (hence the name "simple"). It allows you to join the end to the beginning of a row.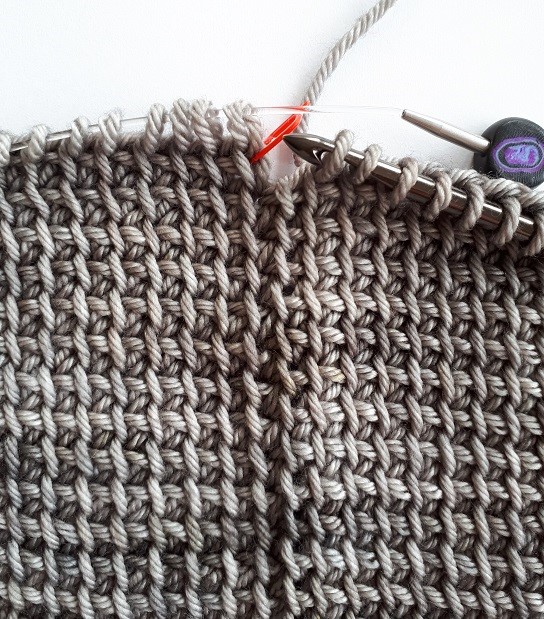 Kind reminder: English is not my mother tongue. I opted for "connecting stitch" but you can call it "joining stitch" or anything else. As you wish.
Continue reading