For these past weeks I have worked on a pattern for a Tunisian crochet shrug. I found it hard to find the right yarn that would best make my idea real. But I have come across the perfect yarn for it : Ulysse from De Rerum Natura. Taking notes and working out a pattern, that's one thing. Publish a pattern in different sizes, that's a completely different story. So, who wants to test this shrug to support me?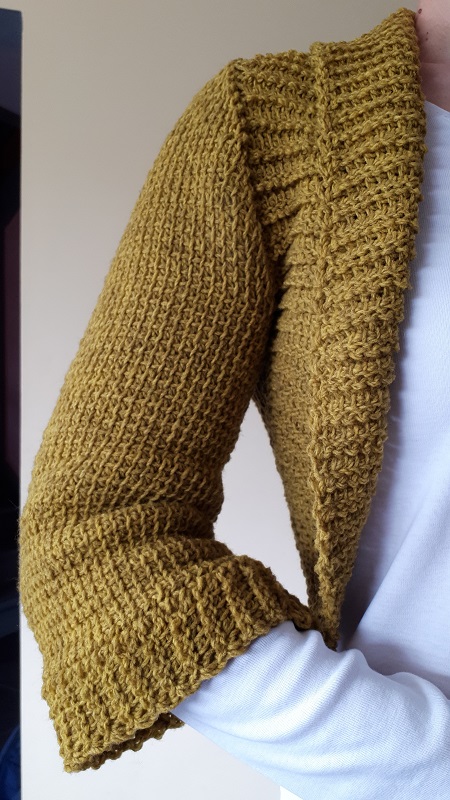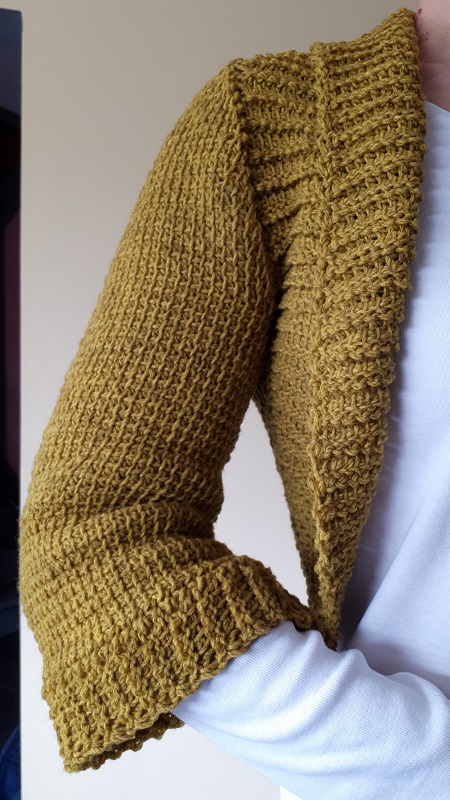 Reversible neckline
The main construction of this shrug is a seamless raglan. Nothing unusual so far. What makes this project interesting, in my humble opinion, is how the neck band shows the same stitch pattern on both sides. It's reversible.
Here is what the whole shrug looks like (on the blocking board right now):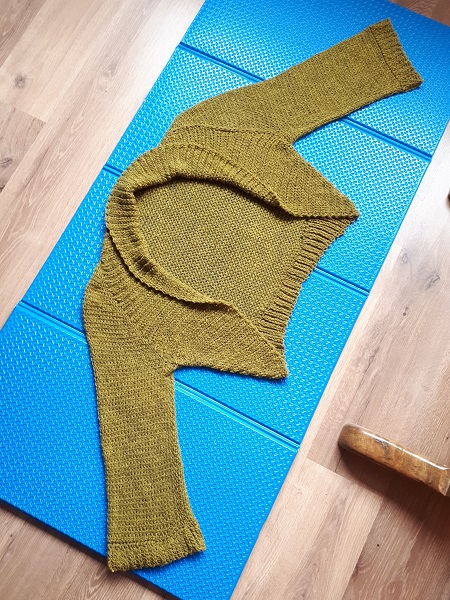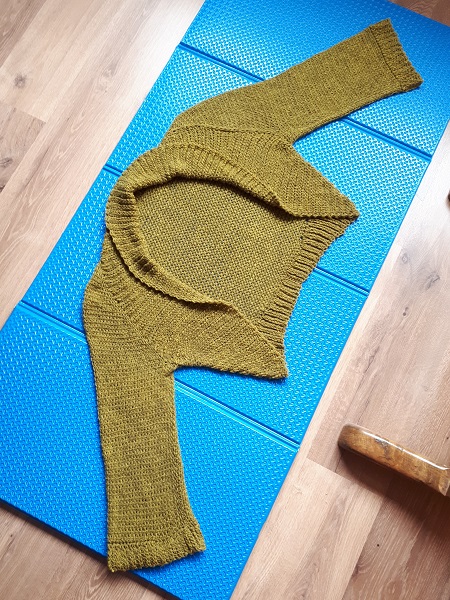 Even without blocking, this shrug does not curl at all. I decided to block it just for the sake of it. Now I'm working on the different sizes. Who wants to test this pattern? And in which size?