I would like to share the work of Tunisian crochet designers and show the diversity and creativity around this technique. So I decided to publish an article about a designer each month. This time I asked 20 questions to Aklori. Find out more about her, see her patterns and projects.
3 adjectives that best defines TC
intriguing, underrated, and omg textures! (ok last one isn't an adjective but omg textures!)
When did you start Tunisian crochet?
About 2.5 years ago. I learned to crochet as a little kid but it wasn't that interesting to me (my mom only made large simple afghans). A few years ago, I was visiting my LYS looking for pink yarn when I saw a tunisian crochet scarf sample and was amazed by the texture (I now know it was all TFS). I bought my first TC hook, went home and looked up youtube videos and have been TC'ing ever since.
Do you crochet and knit as well?
Not really. I barely know how to crochet. I taught myself to knit last year but am still very much a beginner since I don't have much time for it.
Other creative activities or hobbies?
I love photography, especially nature and landscape photography. I love the outdoors and hiking so photography goes well with that.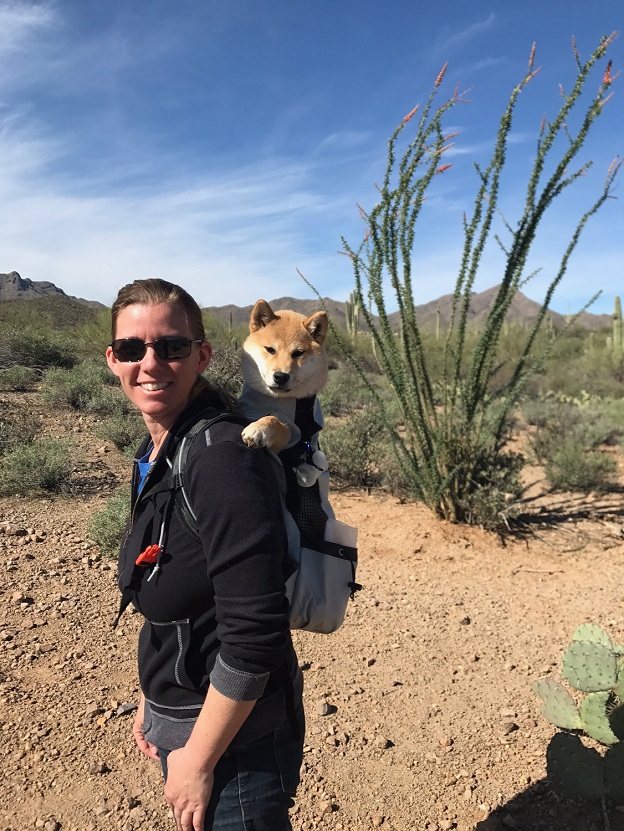 What is your favorite yarn for TC?
My favorite yarn to work with is merino/silk blends. It is soft, stretchy and has just enough shine. I recently started using tencel and love how cool to the touch it feels. I love gradients by indie dyers though getting them in longer lengths can be challenging.
What are your favorite TC tools?
Super pointy hooks. I hate working with hooks that need help to get into the stitches.
The project you are most proud of?
One of my recent projects was figuring out how to create something similar to lace knitting. It has been something I wanted figure out how to do for a long time. I'm so happy with how it came out since it is so different than anything else I've ever made.
Your inspiration sources for creating patterns?
I am a big fan of mid-century modern design. I like clean lines and geometric shapes and I think that shows up in my designs.
How did you get into publishing your own designs?
I love gradient yarn (a knitter friend got me hooked on fancy yarn) but there were not many patterns that worked well with gradients so I started designing my own.
What is your crochet routine?
During the week, most of my crochet time is during my lunch break at work or in the evening after dinner and chores are done so that I can unwind.
Your motto?
Be who you are and say what you feel, because those who mind don't matter and those who matter don't mind.- Dr Suess
Your favorite books?
I love sci-fi. My favorite sci-fi books are Ender's Game and I, Robot. In the non-fiction realm, my favorites are Jenny Lawson's "Let's Pretend this Never Happened" and Michael Pollan's "Omnivore's Dilemma".
Your favorite color?
I prefer deep dark blues, purples, and reds. I suppose blue is my favorite but I love all the jewel tones.
What do you like to do while Tunisian crocheting?
If I'm relaxing, I'm probably TC'ing while watching TV with the OH. If I'm doing something complicated I can't have any distractions.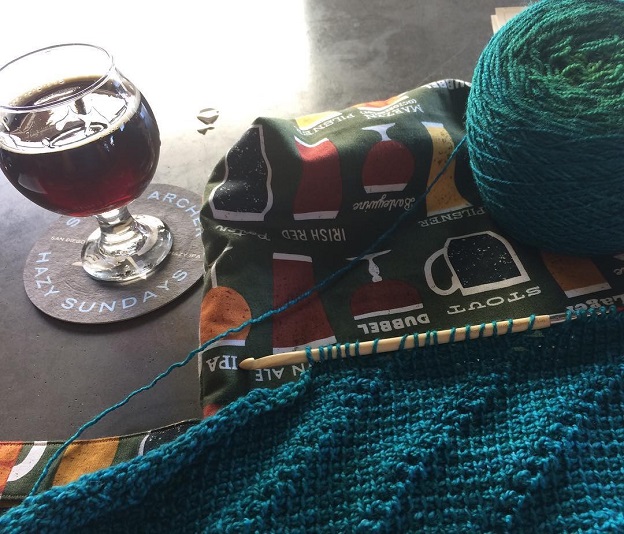 What do you dislike most doing in TC?
Tunisian reverse stitch. I am so slow, I can't seem to get a good flow with TRS.
What is your day job?
I'm an engineer. I get to play with fancy optical systems (cameras/telescopes/lasers) and actually get paid for it. My work is very left brain heavy so designing keeps my right brain happy though both engineering and designing require lots of problem solving.
Where are you from? Where do you live?
I live in Tucson Arizona. I grew up in Arizona and absolutely love the weather.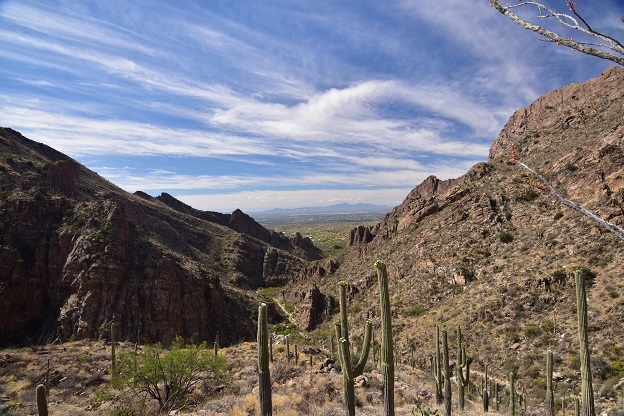 A tip to share?
Buy the best hooks you can afford (though don't bother with a set, you're never going to need a 3,5 mm TC hook). Tools last forever so you might as well get ones that work best for you.
What are you busy with right now?
I usually have one main project that takes up most of my crochet time and a few other ones queued up that I can play with when I need feeling creative. I find that if I'm having trouble with where to take an idea, it is best to set it aside and not think about it for awhile. Usually when I come back to it, I have a better idea on how to make the yarn do what I want. Right now I am working on a mirror gradient shawl that is a collaboration with Gobsmacked yarn. I also have a pair of fingerless mittens that I am making for a friend.
Where can we find you?
I'm active on Ravelry but I also have an IG account if you want to see what I'm working on.
https://www.ravelry.com/designers/aklori-designs
https://www.instagram.com/akloridesigns/
https://www.akloridesigns.com/