I'm launching a test for my latest pattern Vent du nord (Northern wind). It's a triangular shawl made in Tunisian crochet lace. Interested? See details below.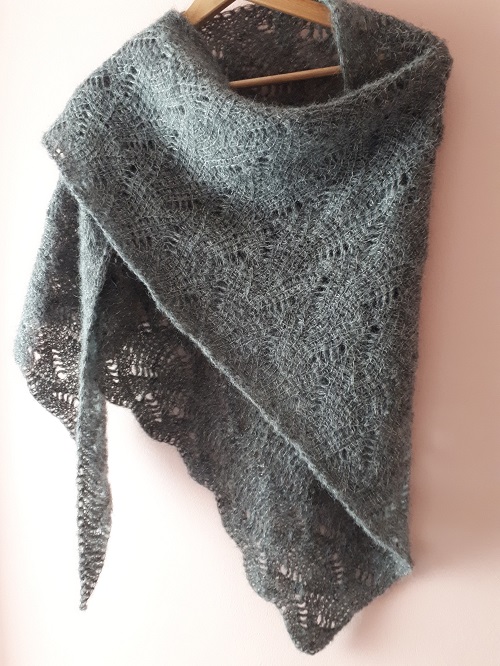 I have opened a test thread on Raverly in the Testing pool group. If you are not a member of Ravelry yet, I strongly encourage you to join. It's free and it gives you access to a crazy amount of information on knitting, crochet and… Tunisian crochet.
I have made this prototype in Katia Silk Alpaca. It is light as a feather. The shawl weighs less than 100 gr for 600 m (656 yards) of yarn. Because I have used a fluffy yarn, the lace motif is not that obvious, but still visible. For the moment, I'm all into fluffy yarns! But I strongly advise newbies against this type of yarn. It is really not easy to see the stitch definition with such yarn type and it allows no mistake at all. If you want to undo part of your work, good luck! You are warned.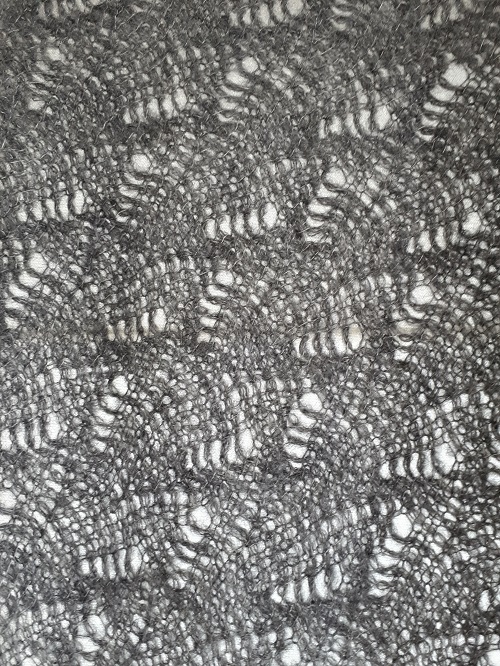 Good news: for the test, I ask candidates to use a different type of yarn. Since I want this pattern to be accessible to beginners, I would like testers to use completely different yarns from the one I selected. The lace motif will be even more visible!
Accessible to beginners?
Accessible to beginners, what does it mean? I have written down instructions as a text, but I have also created a graph with Japanese symbols (characters that I created myself, pixel by pixel, so you see how motivated I am!), I have added a schematic and a photo tutorial to show increases and decreases used in this pattern, step by step. In short, if you only know the basic stitches (simple, knit, full), this pattern will allow you to learn new skills and make your first project in Tunisian crochet lace without even knowing increases or decreases in Tunisian crochet as a prerequisite!
Interested? Head on to the Testing pool group on Ravelry. I posted all the details of the test there.