Who goes to the French yarn festival les journées de la laine à Felletin this year? This yarn festival takes place on the 25th, 26th and 27th of October 2019 in the city Felletin. I will go. It will be my third time. It is a chance to see beautiful yarns, creative projects but also to meet passionate people.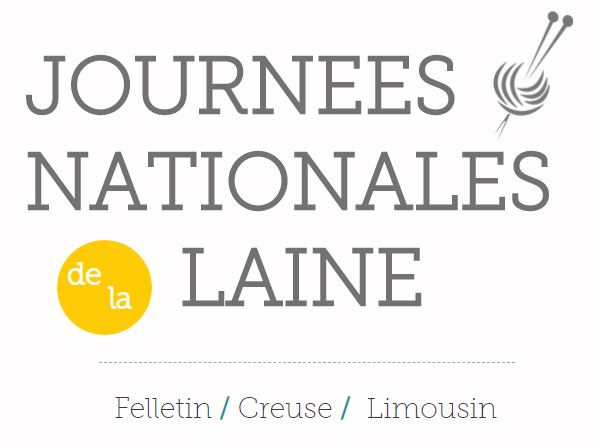 Annual festival
Over the years, Felletin has become a place where yarn lovers meet once a year, the last weekend of October. In one place, you see many yarn makers, dyers, breeders and crafters who all participate to the rich diversity of the yarn sector. Whether you enjoy knitting, crochet, Tunisian crochet, felting, needlepoint… you'll find it interesting.
Find the full list of exhibitors on the website of Les journées de la laine. I am happy to have a chance to see Annette Petavy, Phil'Angora and many others. I'll share my detailed impressions with you after the festival.
Discoveries and meetings
A yarn festival is a tremendous opportunity to discover new things and meet people who share the same interest for yarns and yarn crafts. In one place you find a broad range of yarns and tools for different techniques, a great variety that you will never find in your local shop. In Felletin, yarns are mainly from France, but not only. This year, I'll go with friends who master Tunisian crochet. So if you see us in the crowd on Saturday, don't hesitate to say "hay". We'll be delighted to get to know you and exchange about Tunisian crochet.
So, who goes to Felletin this year?