Today I published a new pattern page on Ravelry: Jardin extraordinaire (Extraordinary garden).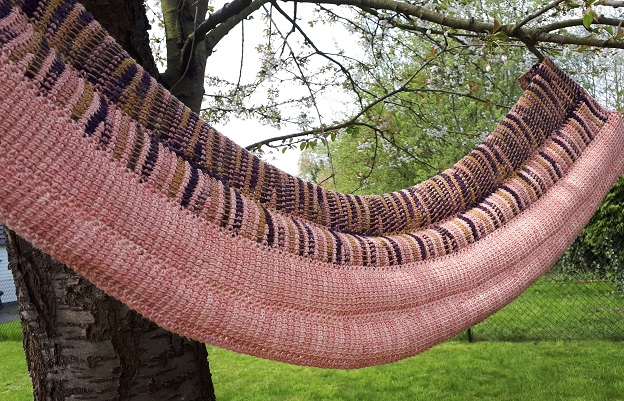 It is a pattern that I designed in collaboration with the Belgian indie dyer Les aiguilles du hérisson. I used her yarn Buisson, 100% cotton, available in multiple colorways, all with natural vegetable dyes. A very soft yarn, that is ideal to work in Tunisian crochet.
My pattern is available for free as part of yarn kits. For the launch, today the 21st of May, get 10% off with the discount code JARDIN10 from the Etsy shop of Les aiguilles du hérisson.
This slightly crescent shawl allows for multiple arrangements in colors display. There are 2 types of kits available: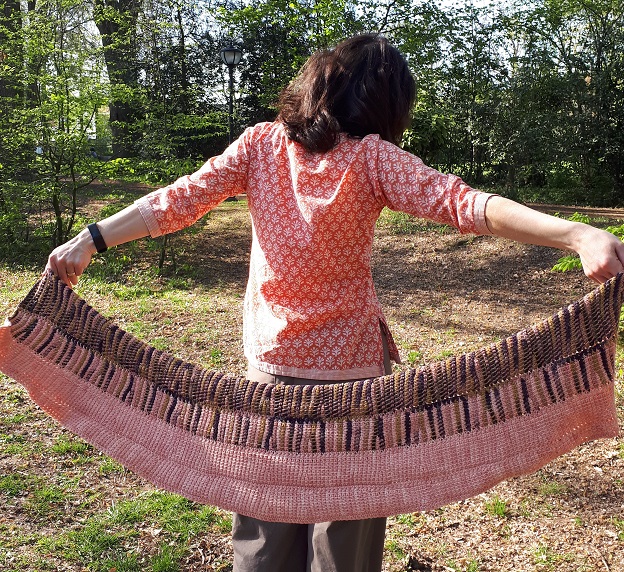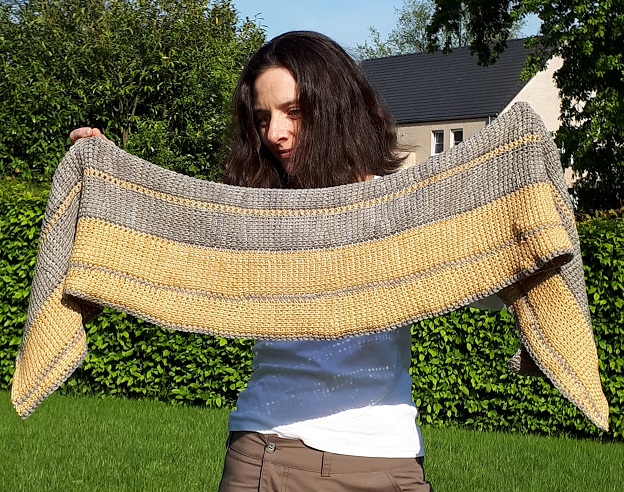 The pattern includes a schematic, detailed instructions and a photo tutorial. Even though this is Tunisian crochet, there is no need for a special hook. A "standard" hook (without ergonomic grip) on which you can hold a maximum of 10 loops will do.
Go and visit the Etsy shop of Les Aiguilles du hérisson. Find the colorways in yarn Buisson that you like best.