So today I planned to tell you a bit about the magic ring (or circle). It's a technique I use only when I make beanies (obviously starting from the top) or projects in a semi-circle shape.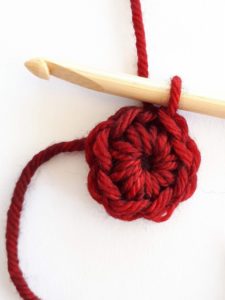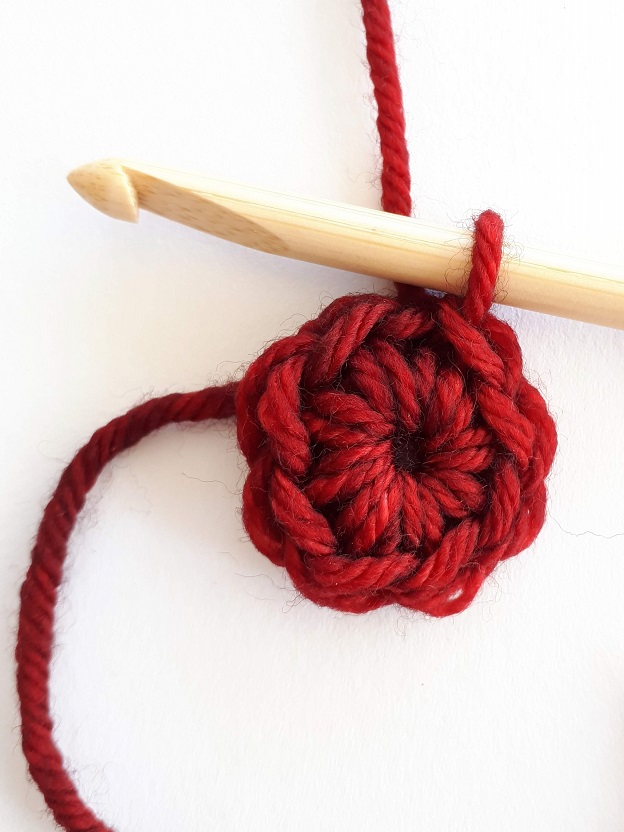 It's a very useful technique to make amigurumis. I started crocheting Dougal the mar from the EdinYarnFest. This magic circle, that's very handy. I'll share photos of Dougal later this week.
I made a short video (in French) to show how I do my magic circle. There are plenty of other methods to reach the exact same result. The one I show on the video works fine for me. See if it helps you. This technique required a bit of practice in the beginning.
Another way to start from the center of a circle is to make 2 chains and then start making stitches in the second chain from the hook. It's really easy, but it makes the central part very fragile, easy to break. Be especially cautious with thin yarn: it could break just because of the weight of a big shawl or simply under sudden strong traction.
Other option: make 3 or 4 chains and join both ends with a slip stitch. Then make stitches by inserting your hook directly into the center of the circle or in the chains forming the edge of the circle. You'll have something solid, resistant (like in "nothing to fear"), but you'll always have a small hole, a tiny space. Especially with thin yarn.
Now that I have written this article, I wonder: Should I add this technique in the menu "Tunisian crochet"? Or create a new menu? But what would be this new menu? Tips and hints? I'm tempted to add the magic circle/ring to the page on "Foundations rows and other cast on techniques". That's probably what I'll do. Tomorrow. After all, the magic circle is about starting a project. What do you think?