A short message today to warn those who have purchased my patterns on Ravelry: I'm reviewing my patterns (essentially the lay out) and, in the coming days, you'll receive an update notification in your Ravelry library for the patterns you have purchased.
Why do I review my patterns?
I started to publish patterns on Ravelry 3 years ago. Even if instructions are correct (and I take this opportunity to warmly thank my testers for their dedication and support in my work), my editorial style has evolved over time.
Some patterns will have slight updates. But the oldest patterns will be subject to a more thorough review. For example, one of my first patterns, Le bois des rêves.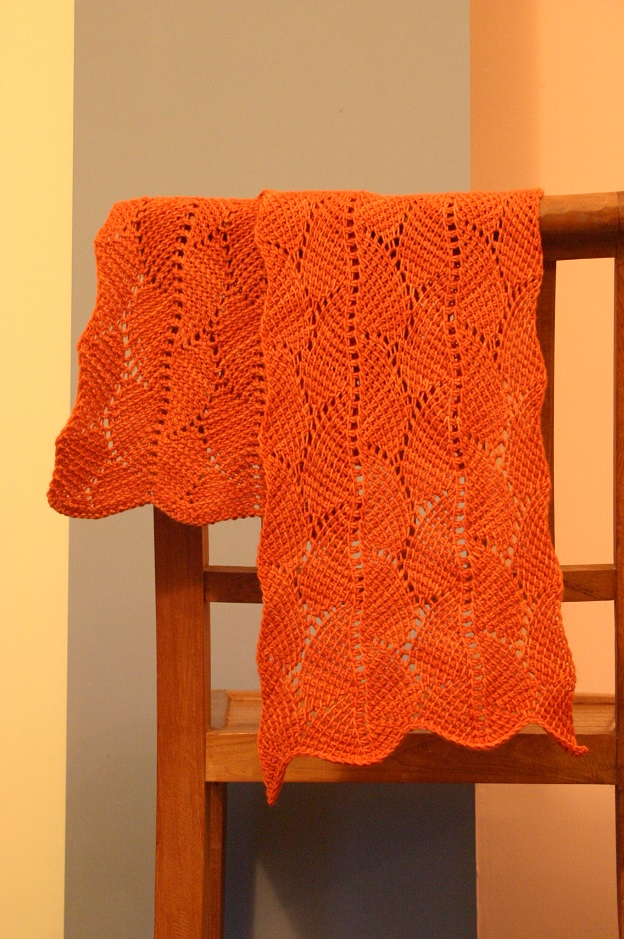 In the beginning I only wanted to review the graph, but then, while I was at it, I thought I would change a few more things. And since I'm busy with this review, I thought I could as well review the other patterns. Let's call it a sanity check.
Does it really matter?
The big advantage of Ravelry (well, one of the big advantages) is the access to an electronic library, a place where you can save all the patterns you like. The key word here is "electronic". It means that you have access to the latest version of the patterns you saved in your library. Forget about errata. The Ravelry library will always give you the latest update of the patterns you saved there. Isn't it great?