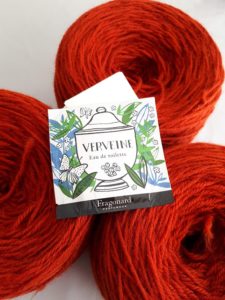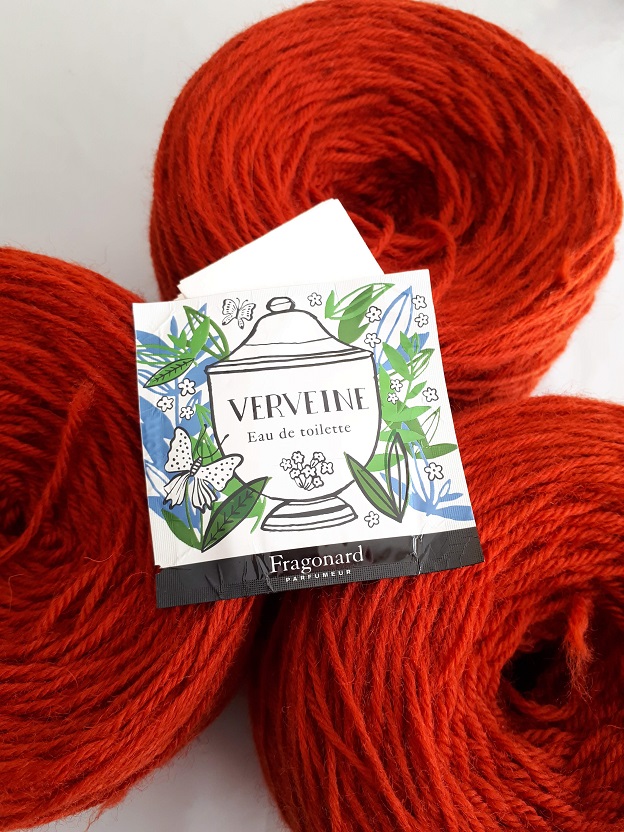 I've always loved those small perfume samples distributed in perfume shops. Not especially the small bottles. I much prefer the small wipes. Not for me. But for my yarn stash.
I never spray perfume directly onto yarn. That could damage the yarn or change the colors or have an impact on the dye. You never know. I play safe.
What I do is to leave perfume samples open in my project bags and stash boxes. So the wet wipes are never in direct contact with the yarn. But they slowly spread their scent, discreet or strong. Obviously no need for samples specifically. You can spray your perfume on a tissue, that works equally well. Just make sure the wet tissue is not in direct contact with your yarn. I personally like the variety of scents provided by samples. It's like a little surprise each time I open a box from my stash after some time.
The same applies to essential oils. But these are to be handled in limited amount and with caution. I like cedar and lavender to keep moths away. But that's another topic.