I have said it before, I'm saying it now and I will keep on saying it:
make at least one swatch before you start a Tunisian crochet project!
Note that I write "at least". Implicitly this means that you will sometimes have to make several swatches before starting a project. Now it's explicit!
In this article, I give 5 good reasons to make a swatch. And I explain what is for me a good swatch in Tunisian crochet.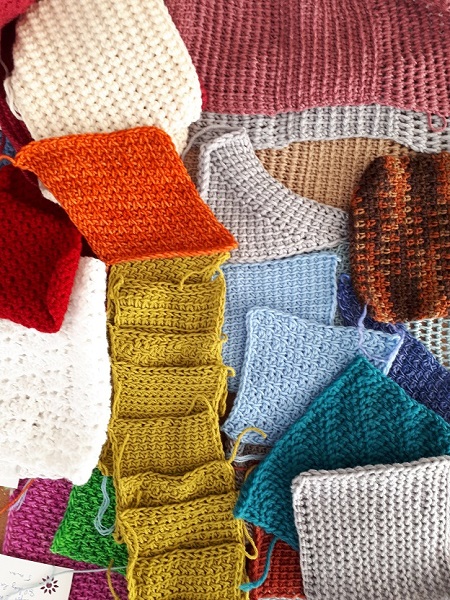 5 good reasons to make a swatch
Choose the right yarn
There are many different categories of yarns (from very thin to very bulky), but also a wide range of fibres. Animal, plant-based, synthetic fibres…. Or a mix of them. All yarns are different. Even within the same category and with a similar content, 2 types of yarn may not be completely interchangeable.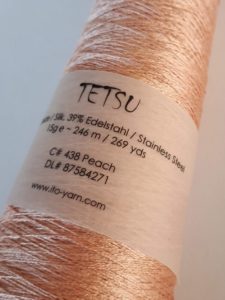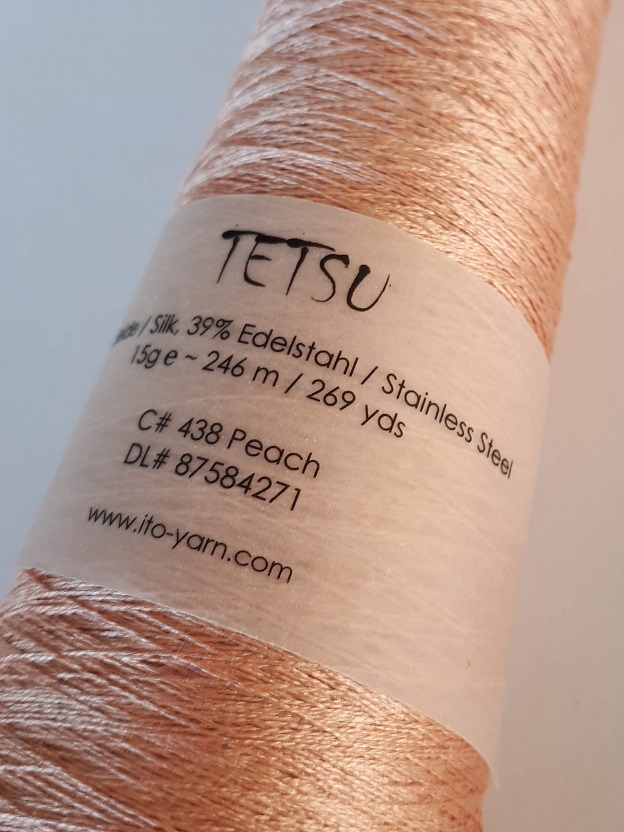 So, before you dive into your project, choose what you think would be the best yarn to make something unique and beautiful. Make a swatch with the yarn you selected. And ask yourself several questions:
Is it easy to work with this yarn?
The movements you make are fluid or jerky?
Do you find a pleasant rhythm working with this yarn?
Is the yarn soft or rough in your hands?
What does it feel like when you work with it?
Imagine yourself working with this yarn for hours…
Choose the right Tunisian crochet hook and the right size
You'll find many different types of hooks. Different sizes (thinner, bigger), different shapes (length of the stick, shape of the head, comfort of the part you handle), different materials (wood, metal, acrylic, ivory…).
Depending on the type of yarn and the project you plan to make, you'll choose a light or heavy hook… It's all about ergonomics, here, and it is something very personal. There is no such thing as THE perfect hook that will make everyone happy and will be best for any kind of Tunisian crochet project.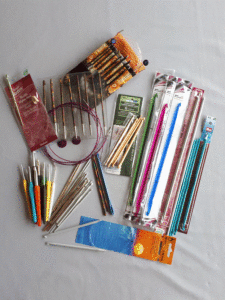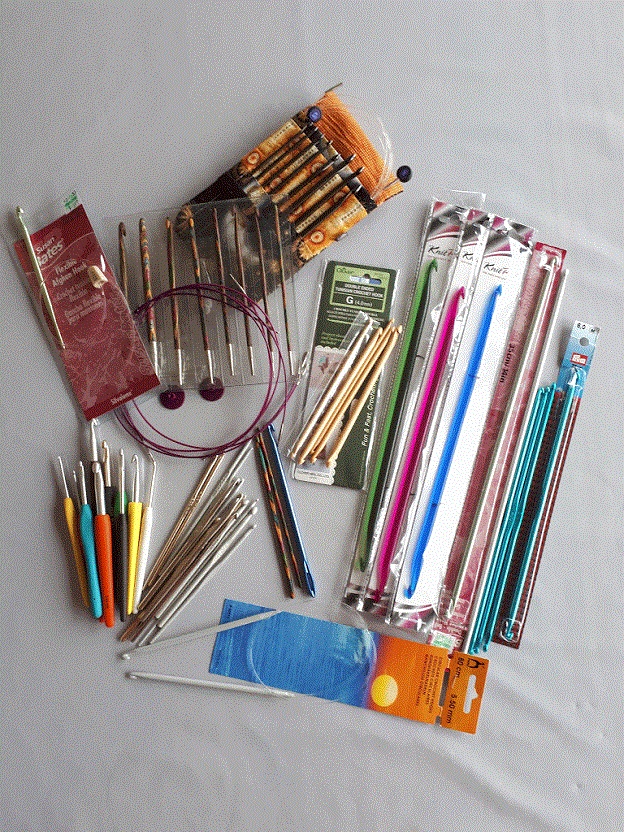 Beyond pure ergonomics, ask yourself this question: what size crochet hook should you use? Well, in Tunisian crochet, there is no indication as such on any yarn label. For more details about this, read my article: don't trust the yarn label!
If a hook size is recommended in a pattern, that's a good start. But bear in mind that we all crochet with a different tension. The only way for you to be sure you select the right hook size for your project is to make a sample.
Then check: Are the stitches evenly spread across? Are they too tight? Too loose? Right the way you like it? Is it easy to insert your hook into the fabric to pick up new stitches?
See what stitches look like
The same stitch will not give the same result if you make it with a different hook size and a different yarn. A swatch will give you a very good indication of what the fabric looks like with the stitch you make. It will also allow you to get some "training" on a new stitch or a combination of stitches you are not used to. And do not underestimate the importance of colors. A beautiful motif may be completely blurred if done with a dark color or a color-changing yarn.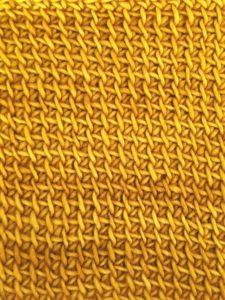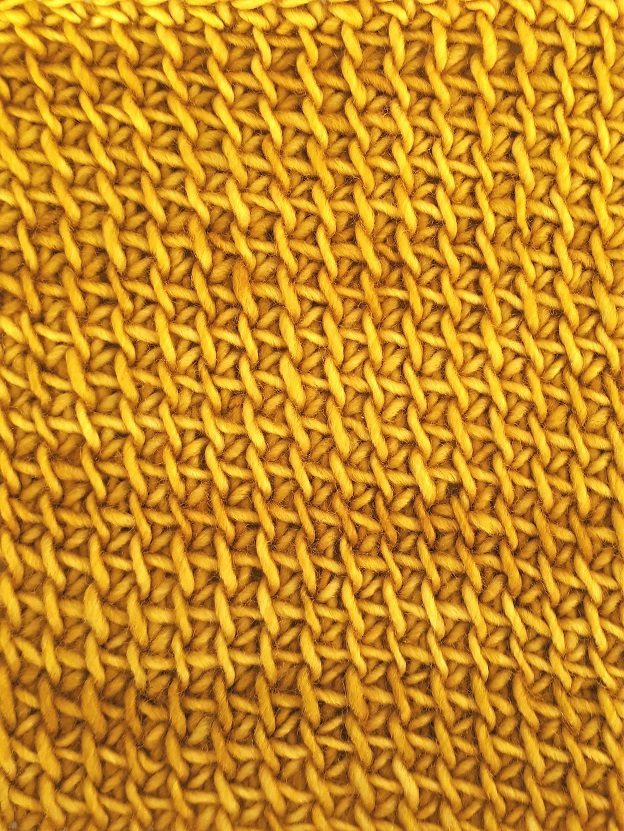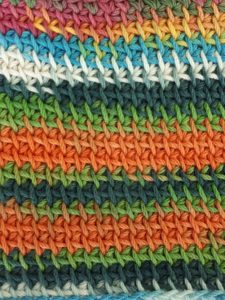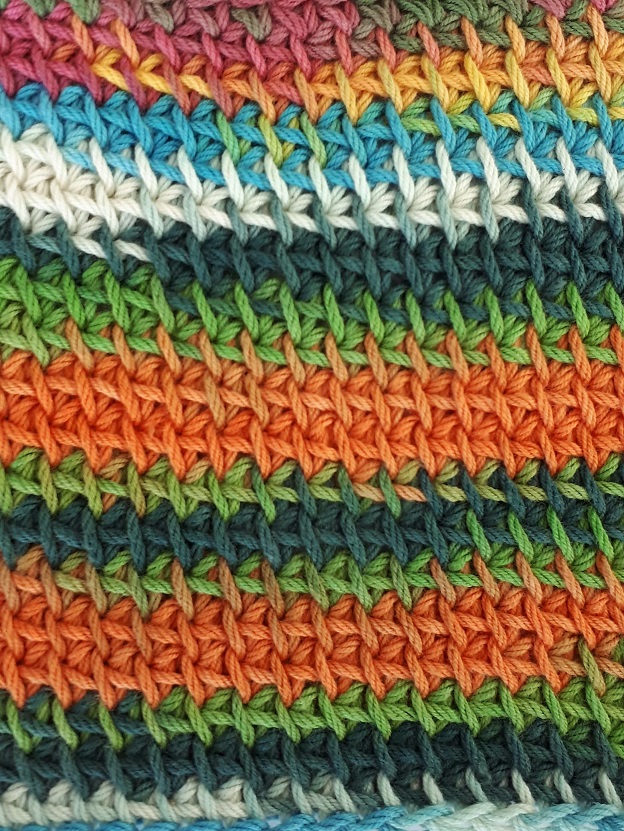 Know the exact measurements of your project
Your swatch gives you indications on the measurements of your future project. How many stitches and how many rows have you done to get a square of 10 cm / 4 inches? Or take it from a different angle: How long do 5 repeats measure? If these measurements do not match with what is indicated in the pattern, your project will never have the same size as indicated in the pattern.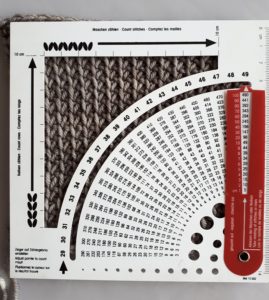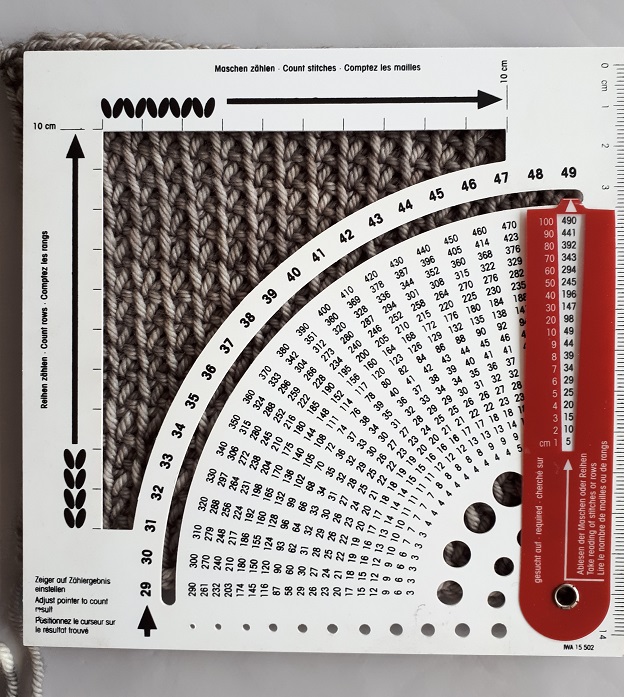 Gain (or don't waste) time
To make a swatch may seem like a waste of time. In fact, it is more some kind of investment, an insurance before you dive into a new project. If you skip the "swatch" part, you take the risk to find out, after hours of work or even at the very end of your project, that something is wrong. And this is without counting the time spent to undo all the work you have done to reuse the yarn. When you can undo your work…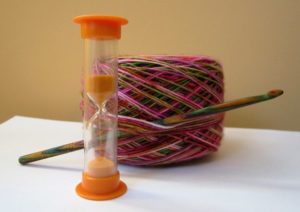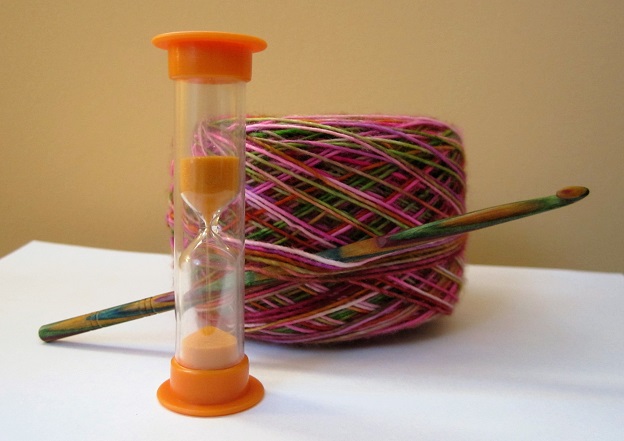 What is a good swatch?
Now, why making a swatch does not tell you anything about how to make a good swatch! So here are a few tips to take into account when you make a swatch.
Make a swatch in the main stitch used in the pattern of your choice
Usually patterns indicate which stitch to make for the sample. A simple stitch or a combination of stitches that make a motif. In any case, always make the swatch in the main stitch used in the pattern. If your project is made in extended stitches, make a swatch in extended stitches.
Make a big swatch
Make a square bigger than 4 inches per side. Usually I try to make a swatch of 6 or 8 inches. It depends on the type of yarn, the type of hook, the technique used… If a pattern indicates 20 st x 18 rows for 4 inches, I'll make 30 stitches and 30 rows.
The edges of a swatch are misleading. They don't have the exact same shape as other stitches in the middle of the rows. Keep in mind that these edge stitches will not repeat every 4 inches in the work you plan to make. So discard them when you measure your swatch. Focus on the stitches in the center of your swatch. A 4-inch square will also give less information on how the fabric feels in your hands than a 6- or 8-inch square.
Block your swatch
A swatch can change a lot after blocking. Does it change each time for sure? No. But it can happen. Especially with some yarn types, some extended stitches, some lace patterns that open up after blocking… Blocking your swatch allows you to see how the fabric behaves: does it felt? shrink? grow? What about the color dye (especially if you mix 2 or more colors)?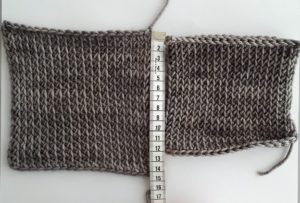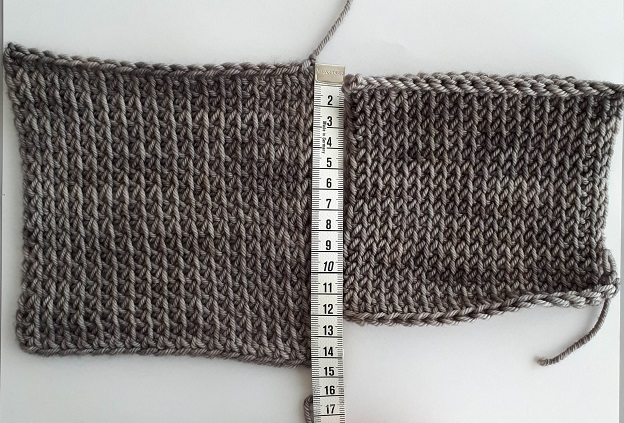 And last but not least, experiment on your swatch. You'll have less regret to ruin a swatch by experimenting a new washing technique on it, for example. Who wants to experiment that on a large project that took hours and hours to complete?
Measure your swatch in different places
Ideally measure your swatch in different places. Count the number of stitches (or pattern repeats) per 4 inches or so in different rows. Count the number of rows per 4 inches or so in different stitch alignments.
What if the swatch does not match required measurements
If your swatch does not have the required measurements, chances are your finished project will not have the measurements indicated in the pattern either.
Gauge is not critical for a scarf or a shawl. If you like the drape or the texture of your swatch, you are good to go. Just keep in mind that you may need more or less yarn than indicated in the pattern. Not getting the same gauge for a sweater or a beanie is more problematic. Your project should be as close as possible to the desired measurements to fit the person who will wear it.
Even if you use different yarns and different hook sizes, it is possible that you don't get the same ratio between the number of stitches and the number of rows as indicated in the pattern. In other words, you may have the same number of stitches but not the right number of rows or the opposite. Blocking could help correcting the ratio but not always. Why this difference in the ratio? Because some people make shorter or longer loops on the FwdP, others make tight or relax chains on the RetP.
In that case, it is usually wiser to focus on the right number of stitches rather than the right number of rows. It is not a universal rule. You need to take into account the construction of the project you plan to crochet. But all in all, mathematically, it is easier to add or skip a few rows rather than making more or less stitches per row, especially if your project is made with a stitch pattern. Mechanically, a Tunisian crochet fabric is more stretchy length-wise (number of rows) than width-wise (number of stitches).