Today I added a few technical details on key elements about Tunisian crochet. Details indeed, yet they make a difference in understanding the basic principles of Tunisian crochet.
Edge stitches
I added documentation on edge stitches, i.e. the first and last stitches of a row. These are special stitches, completely different from all other stitches made in between.
The first loop on hook is not the first stitch you make at the start of a FwdP. This first loop is the loop that remains on hook wen you have completed a full RetP. Technically, this loop is not a simple stitch or any other stitch. It looks the same whatever the stitches you make in between the first and last loop of a FwdP.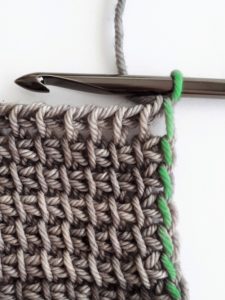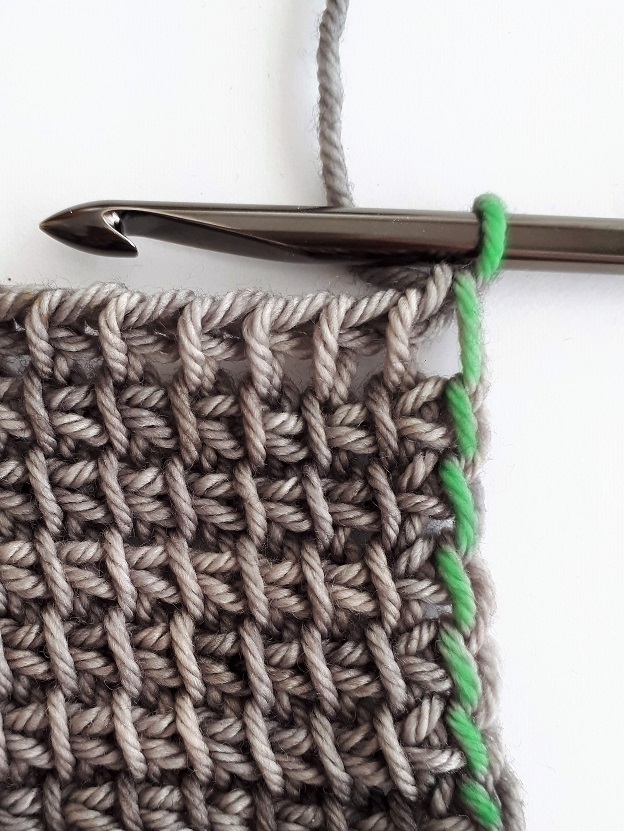 The last loop on hook could be picked up under the front vertical bar like a simple stitch, but you would end up with an edge that is not stable enough, that would be distorted after being stretched a few times. It is usually wise to insert the hook under both threads of yarn on the edge of the work.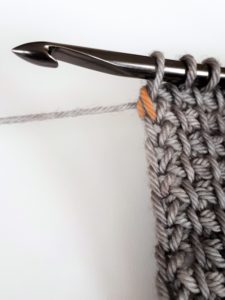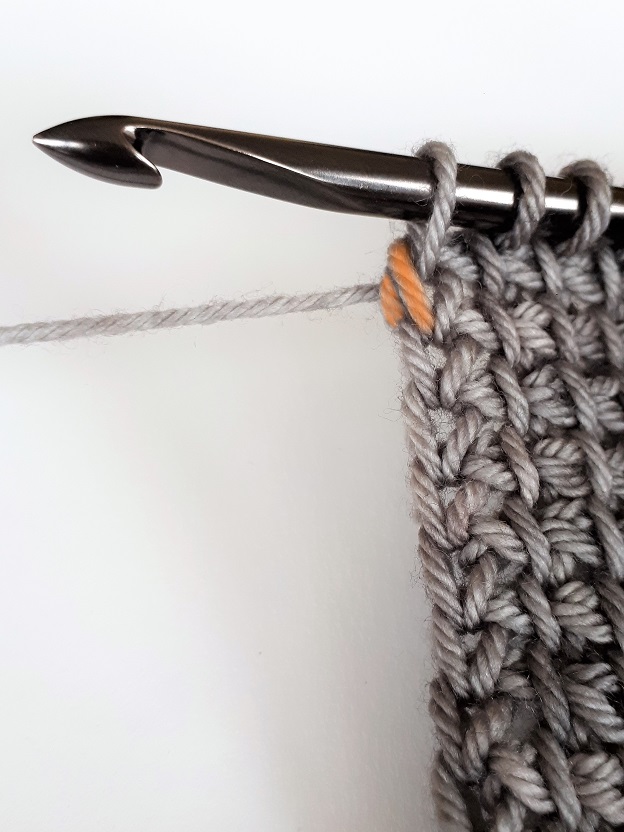 One last thing to mention today about edge stitches: they do NOT look alike. This is normal. They are created in totally different ways.
Details about what makes a basic stitch
I added a photo to show the details of a Tunisian basic stitch. So far, in the documentation on this website, I mentioned vertical bars, RetP chains, back thread… without showing exactly what these are.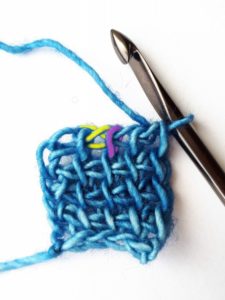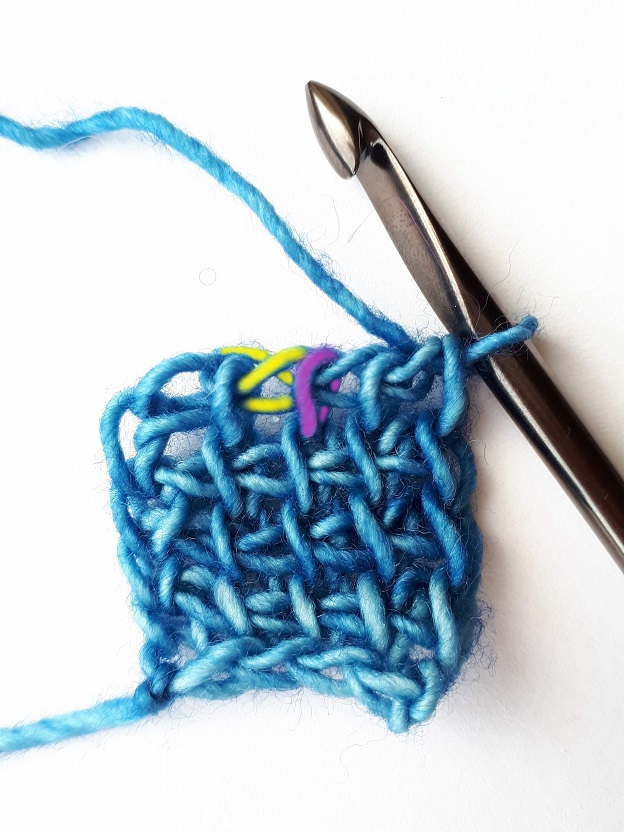 Take the time to watch your work. Closely watch your work. While you are busy with it and after you've done a row. Have a close look at how yarn threads intertwine and shape stitches. It is not a waste of time. This will help you in learning how to "read" your crochet work, how to spot what you like and what you want to improve. Take the time to identify what a basic stitch is made of.